melinda.cooper[at]sydney.edu.au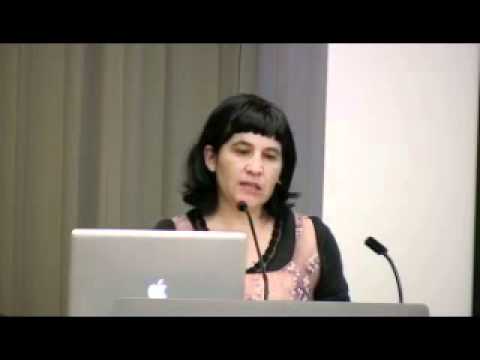 Nel 2001 Melinda Cooper si laurea presso l'università di Parigi VIII dove consegue anche il dottorato. Le aree della sua ricerca riguardano gli studi sulla finanza sociale, sull'economia biomedica e sul neoliberalismo. Attualmente è professoressa presso l'Academy of Social Sciences Australia e direttrice del Biopolitics of Science Research Network presso l'università di Sydney.
Riveste il ruolo di editrice del Journal of Cultural Economy con Martijn Konings alla Stadford University Press book series Currencies: New Thinking for Financial Times.
Bibliografia
Family Values: Between Neoliberalism and the New Social Conservatism, Zone Books, New York 2017
In questo libro l'autrice scava nella storia delle leggi americane mostrando come l'ethos liberale della responsabilità personale sia sempre stato sostenuto da un più ampio imperativo di responsabilità familiare.
Waldby, C. (con), Biolavoro globale: Corpi e nuova manodopera, traduzione e cura di Angela Balzano di Clinical Labour. Tissue Donors and Research Subjects in the Global Bioeconomy, DeriveApprodi,  Bologna 2015
Melinda Cooper e Catherine Waldby con questo libro mostrano come la bioeconomia si sia sviluppata a partire dalle capacità biologiche insite nei corpi stessi, e in particolare nei corpi delle donne.
La vita come plusvalore: Biotechnologie e capitale al tempo del neoliberismo, traduzione italiana di Life as Surplus: Biotechnology and Capitalism in the Neoliberal Era, OmbreCorte, Verona 2013
Indagando gli sviluppi delle tecnologie del DNA ricombinante del 1970, le politiche dell'amministrazione Bush sulla ricerca sulle cellule staminali, l'autrice fa risalire l'utopia del libero mercato alla crescita delle sue contraddizioni interne e alla privatizzazione delle scienze della vita.
Capitoli in libri miscellanei
Experimental postsocialism: The Chinese hospital as export zone and knowledge park, in David Bray, Elaine Jeffreys (Eds.), New Mentalities of Government in China, (pp. 159-181). Routledge Abingdon 2016
Reproduktion neu denken. Leihmutterschaft zwischen Vertrag und Familie (Rethinking Reproduction – Between Contract and Family Law), in Melinda Cooper, Catherine Waldby, Felicita Reuschling, Susanne Schultz (Eds.), Sie nennen es Leben, wir nennen es Arbeit: Biotechnologie, Reproduktion und Familie im 21, Jahrhundert, (pp. 49-78), Edition Assemblage, Munster 2015
The Law of the Household: Foucault, Neoliberalism and the Iranian Revolution, in Vanessa Lemm, Miguel Vatter (Eds.), The Government of Life: Foucault, Biopolitics and Neoliberalism, (pp. 29-58), Fordham University Press, New York 2014
La crisis financiera de Heidegger. Acontecimiento, decision y emergencia en el Heidegger tardio, in Miguel Vatter and Miguel Ruiz Stull (Eds.), Politica y Acontecimiento (Policy and Event), (pp. 193-221), Fondo de Cultura Economica, Chile 2011
Marx Beyond Marx, Marx Before Marx: Negri's Lucretian Critique of the Hegelian Marx, in Pierre Lamarche, Max Rosenkrantz, David Sherman (Eds.), Reading Negri: Marxism in the Age of Empire, (pp. 127-147), Open Court Publishing Company, Chicago 2011
The Silent Scream: Agamben, Deleuze and the Politics of the Unborn, in Rosi Braidotti, Claire Colebrook, Patrick Hanafin (Eds.), Deleuze and Law: Forensic Futures, (pp. 1-142), Palgrave Macmillan, Baskingstoke, UK 2009
Monstrous Progeny: The Teratological Tradition in Science and Literature, in Christa Knellwolf and Jane Goodall (Eds.), Frankensteins Science: Experimentation and Discovery in Romantic Culture, 1780-1830, (pp. 87-98), Ashgate, Aldershot, UK 2008
Articoli
M., McFall, L. (con). Ten years after: it's the economy and culture, stupid!. Journal of Cultural Economy (2017), 10(1), 1-7
Waldby, C., (con), Authors' Response to Reviews of Clinical Labor. Work, Employment and Society (2016), 30(6), 1044-1047
Secular Stagnation: Fear of a Non-Reproductive Future, Postmodern Culture: an electronic journal of interdisciplinary criticism (2016), 27(1)
In Vivo Economies: Temporalities of Life and Value, Journal of Cultural Economy (2015), 8(3), 257-259
Resilience and Uninsured Risk, Resilience: International Policies, Practices and Discourses (2015), 3(2), 133-136
Money and the Shadow Workforce: Rethinking Labor and Liquidity, S A Q: The South Atlantic Quarterly (2015), 114(2), 395-423
Double Exposure – Sex Workers, Biomedical Prevention Trials, and the Dual Logic of Global Public Health, S & F Online (2013), 11(3), 1-11.
The Pharmacology of Distributed Experiment – User-generated Drug Innovation, Body and Society (2012), 18(3-4), 18-43
Workfare, Familyfare, Godfare: Transforming Contingency into Necessity, S A Q: The South Atlantic Quarterly (2012), 111(4), 643-661
Waldby, C., (con), From reproductive work to regenerative labour: The female body and the stem cell industries, Feminist Theory (2010), 11(1), 3-22
Mitropoulos, A. (con), The Household Frontier. Ephemera: theory and politics in organization (2009), 9(4), 363-368
Waldby, C., (con), The Biopolitics of Reproduction: Post-Fordist Biotechnology and Women's Clinical Labour. Australian Feminist Studies (2008), 23(55), 57-73
Elenco dei link dove compaiono articoli, testi, interventi dell'autrice
Articolo su Libcom.org, Living The Dream Amidst A Non-Binding Postal Survey On Same-Sex Marriage, ottobre 2017
Intervista con Melinda Cooper: Interchange – In the Name of the Family: The Moral Uses of Welfare, WFBH Radio, Bloomington, Indiana, 19 settembre 2017
All in the Family Debt, Boston Review, giugno 2017
Intervista con MIT Press, Five Minutes with Melinda Cooper (Part 2), marzo 2017
Intervista con MIT Press, Five Minutes with Melinda Cooper (Part 1), marzo 2017
Intervista con Chuck Metz, This is Hell! live radio broadcast, Chicago 2017
Federico Zappino, Sulla maternità surrogata, il lavoro culturale, dicembre 2015
Paolo B. Vernaglione, La produzione della vita, alfabeta2, maggio 2015
Angela Balzano, Biolavoro, Il corpo al lavoro, cheFare, febbraio 2015
Angela Balzano intervista Melinda Cooper e Catherine Waldby, autrici di Biolavoro Globale. Corpi e nuova manodopera (DeriveApprodi, 2015)
Surrogacy, drug trials and commercialising human bodies, The Sydney Morning Herald, 17 agosto 2014
Tissue Culture Art – Relics, Living Dolls and Meat. Art in the Biotech Era, (pp. 154 – 162). Adelaide, Experimental Art Foundation, Australia 2008
Ciclo di conferenze, Regenerative Life. In Sickness and in Health: Ethics-Power-Practice 2002
Link
Pagina dell'università personale della docente
Standford University Press, Book series Currencies: New Thinking for Financial Times